226
« on: August 31, 2007, 10:46:08 am »
I used a Minoura Space Grip to mount my GPS on my bikeFriday which
has absolutely no room to put anything after my handlebar bag mount
is on.
I placed the Space Grip on the stem which has quite a large diameter.
I had this Space Grip on another bike and lost the larger metal band so
I modified a metal pipe clamp instead.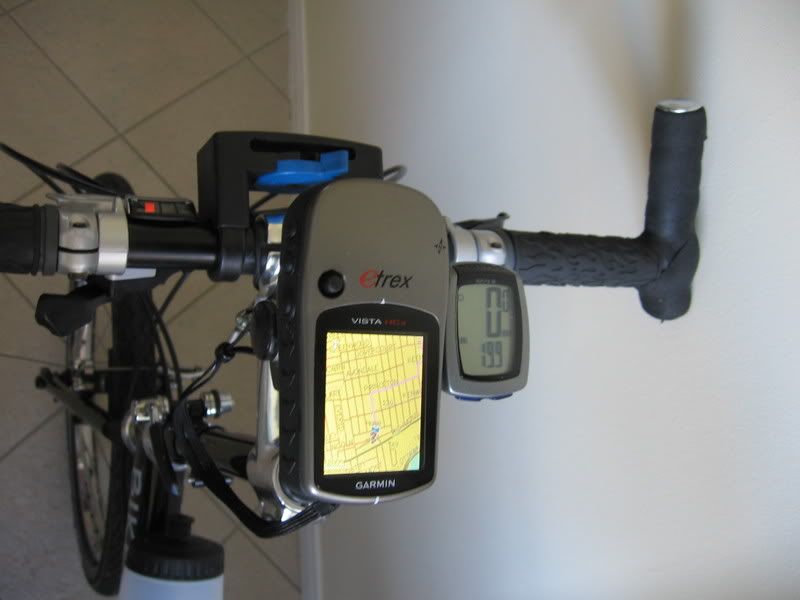 Nice thing about the set up is that it positions the GPS closer towards
your eyes, making it easier to read. Also it is simple to loop the lanyard
around the base of the Space Grip, just in case the mount lets go.
I have ridden this bike off road and the set up seems rock solid.