1
« on: March 02, 2017, 03:43:02 pm »
I've been thinking about Westport, Washington. I started my x-USA bike trip in 2016 there.
Never had been there before, but had always wanted to. It was magical.
It had everything, but was out-of-the-way, laid-back - almost like a 1970s beach town.
There's a historic Coast Guard Station and a lighthouse - a great harbor filled with fishing boats.
If you are lucky, on a clear afternoon you can see across Grays Harbor to the snow-capped Olympics.
Westport Harbor -
Downtown, along the harbor, has little one-story shops and cafes - no mega commercial.
There are motels, a grocery, a library, a hardware store. And two nearby state parks.
Best of all - there's a 2-mile paved bike trail along the dunes at ocean's edge.
A memorable way to start a trip.
I've started/ended trips from Cape Flattery down to southern Oregon.
Neah Bay has a great museum and Shi Shi Beach.
Cape Disappointment has great views.
Astoria is easiest to get to with every amenity.
Tillamook is funky and fun. With a cheese factory and bike shops.
Coos Bay has the feel of an old fishing & lumber town.
Average Sunset -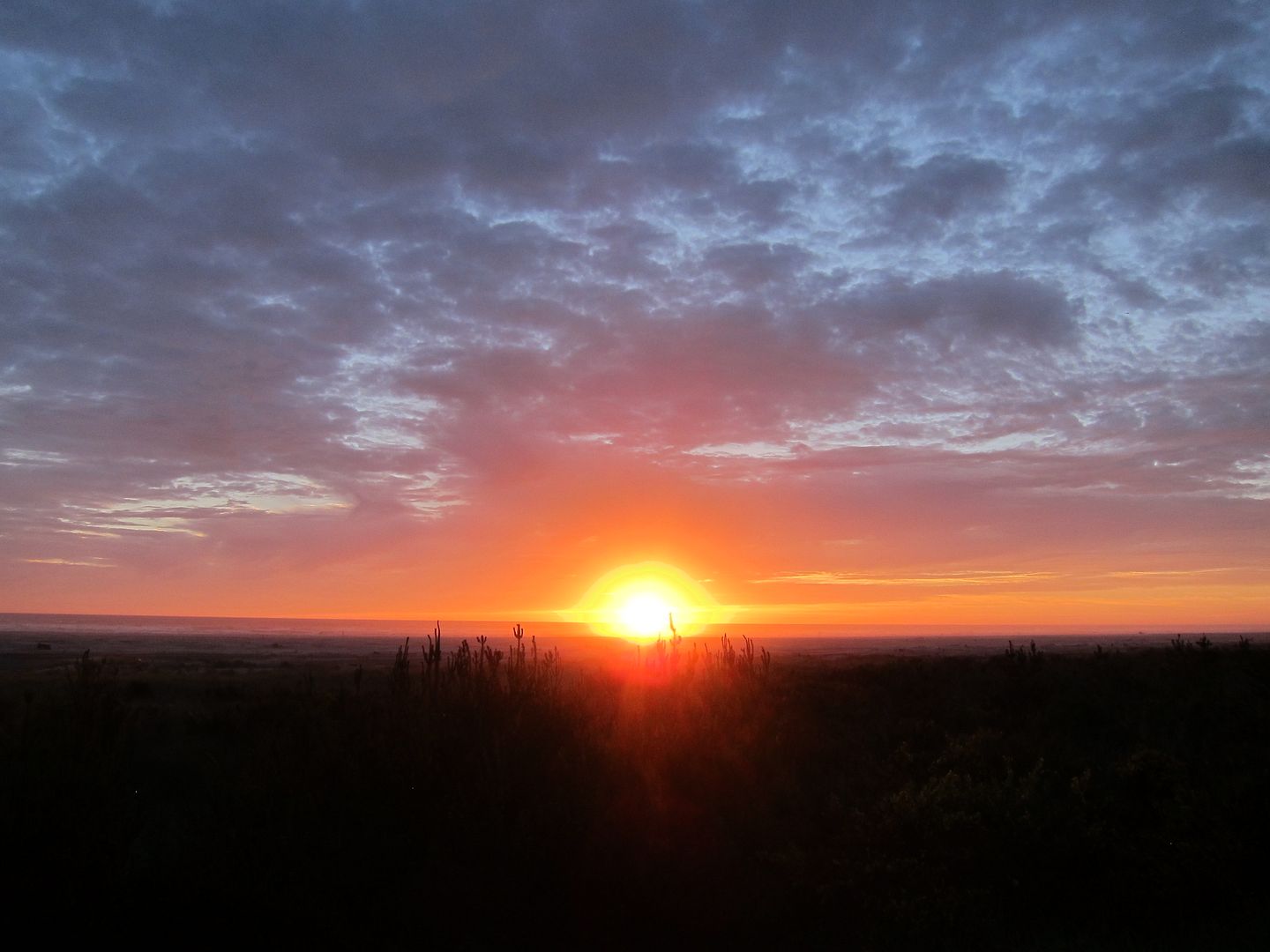 But Westport has the entire package - plus two great routes inland.
The one drawback is that it is somewhat tricky to get to.
But a combination of public train/bus routes will do it - albeit slowly.
<<<>>>
Heading south from Westport, WA 105 has fairly light traffic - except on summer weekends.
And there are a number of quiet backroads thru cranberry farms.
Then there is Tokeland and a sweet ride along the shores of Willapa Bay to Raymond.
Willapa Bay -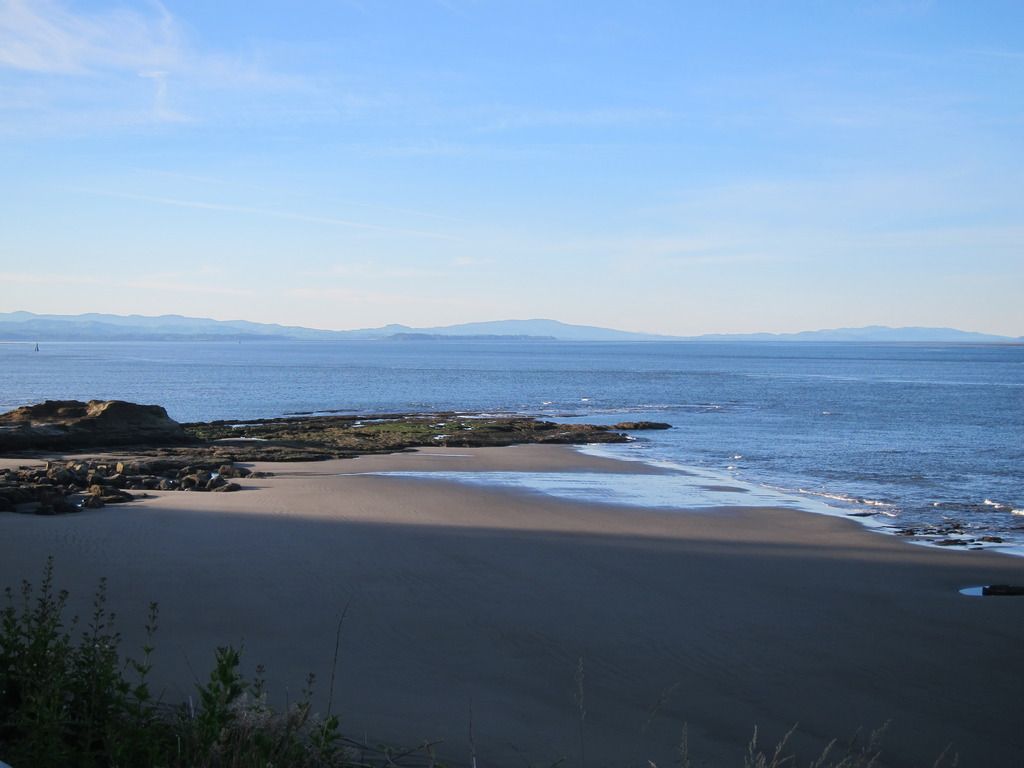 Raymond is a logging town - getting by - but with nice parks and river views.
The Willapa Hills Trail is in development from Raymond to Chehalis.
The western end is still rough - but backroads and WA 6 have light traffic.
There is a moderate climb to the crest and then down to Pe Ell.
The Old Movie Theater in Downtown Raymond -
From Pe Ell the trail is hard-pack with the last 5 miles paved.
Rainbow Falls S.P. has a preserve of big trees - always nice in the Pacific NW.
And the trail is a delightful ride into Chehalis - where you can stock up.
Willapa Hills Trail -
<<<>>>
Jackson Hwy out of Chehalis is busy, but has a wide shoulder and doesn't last long.
Middle Fork Rd. and Alpha Prairie are a mix of woods and grassland with light traffic.
The traffic almost disappears on WA 508 into Morton - which has a great town campground on the river.
Fields and Forest -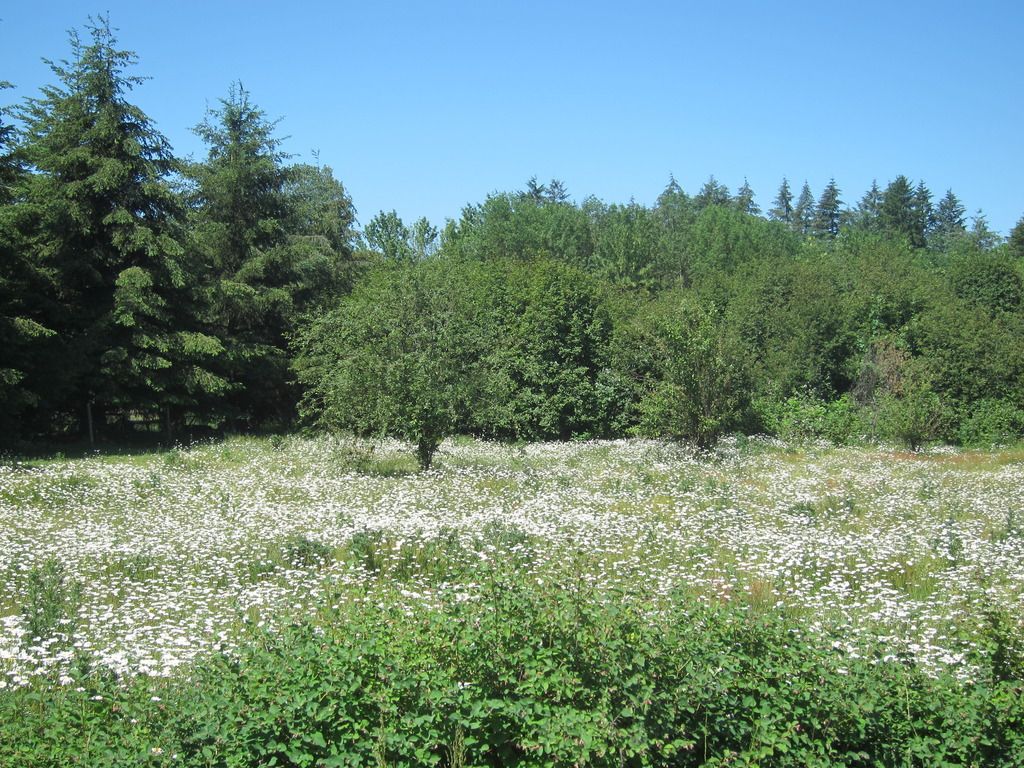 Heading east, US 12 has moderate traffic and wide shoulders. (Except for the Cowlitz bridge)
And there are two nice stretches of Old US 12 with zero traffic and gentle riding.
Also, you have occasional views of Mt. Adams and Mt. Rainier. (Best view - basketball court in Packwood)
Packwood is the last major service stop - and jumping off point for Packwood Lake Trail.
La Wis Wis campground east of town is stunning.
Glimpse of Mount Rainier near Packwood -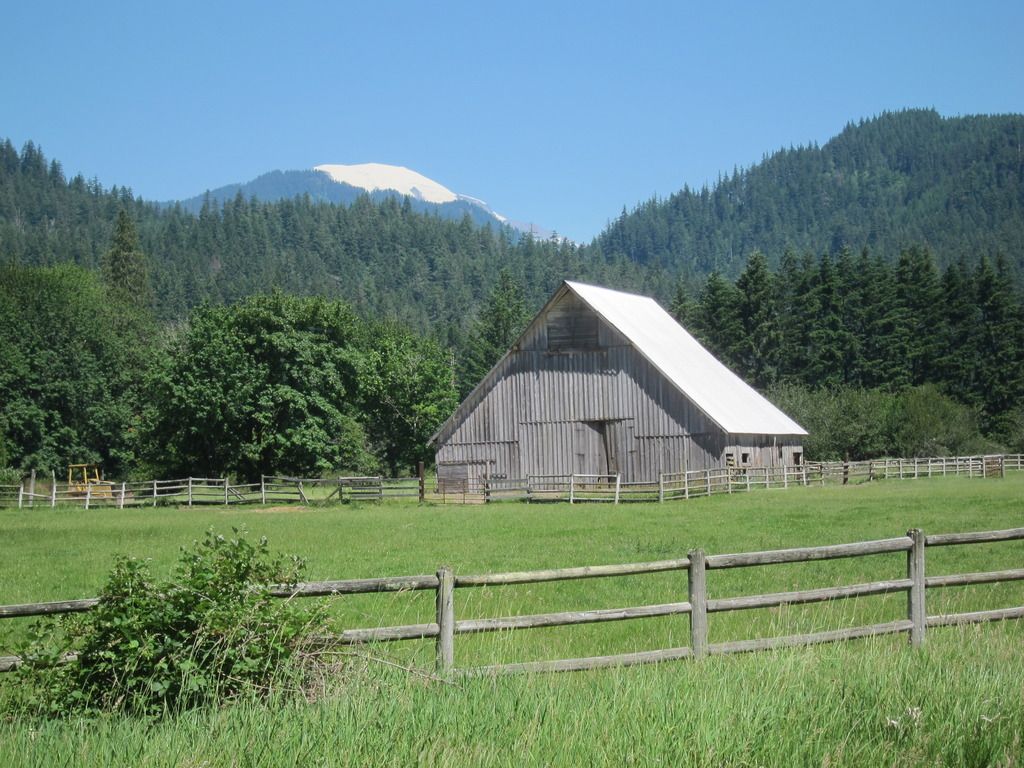 The climb up White Pass isn't too bad. Small to moderate shoulders or passing lane.
US 12 has one of the lowest traffic counts of the Cascade passes.
There are two spectacular viewpoints of Mount Rainier - the rest stop and a big dirt pull-out.
Don't count on the store being open at the pass.
Sunset over Mount Rainier -
Then there's the awesome ride down the east side - another story.
<<<>>>
I like Westport because if combines the best of the coast, an easy I-5 traverse, and a great Cascade crossing.
RideWithGPS -
https://ridewithgps.com/routes/19320890