1
« on: October 26, 2010, 01:42:45 pm »
Hey guys,
Does anyone have a good brand of folding bike? Preferably something fullsize...
It would be great to have a bike that could be easily moved. I've been looking at a few brands and the "Paratrooper" seems to be the best option so far: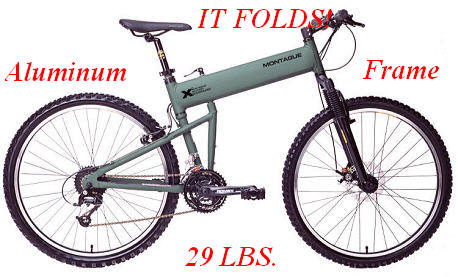 If anyone has any insight on this I'd be really appreciative.