31
« on: September 30, 2012, 02:55:45 pm »
Sorry to be so slow replying to this message, because there is so little traffic in the International forum, I wanted to add a few thoughts for other folks coming here.
Definitely tour in the Netherlands. I think it's an experience every bike tourist should experience, imagine a land where bikes take precedence over cars, where you can go (almost) anywhere more easily by bike than by car. My big "I'm not in Kansas anymore" moment was realizing that the bike route system begins at the terminal in Schiphol... as you can see in this photo:
I've done two tours so far
Schiphol - Haarlem, then north to Hoorn and Enkhuizen, before coming back south across the long causeway to Lelystad, then down to Otterlo and the Hoge Veluwe National Park (REALLY nice), then down along the River Maas to Roermond before turning into Germany heading for the Mosel.
2nd Trip was Schiphol - Utrecht, then down the Rhine into Germany (to Cologne, back up through near Munster to the Netherlands), then Amersfoort - Deventer - Drents-Freise Wold National Park, then north to the island of Schiermonnikoog (spectacular) - then south to Zwolle.
Schiphol is a very bike-friendly airport. If you fly back from there they sell cardboard bike boxes for a reasonable price, very similar to the Amtrak box if you're familiar with it.
For navigation in the Netherlands you need to learn the 'Knopppunkt' system. While there are long-distance routes (LF numbered) you have a lot more flexibility going point to point. At every intersection you will find signage to the other points onward from there.
Like this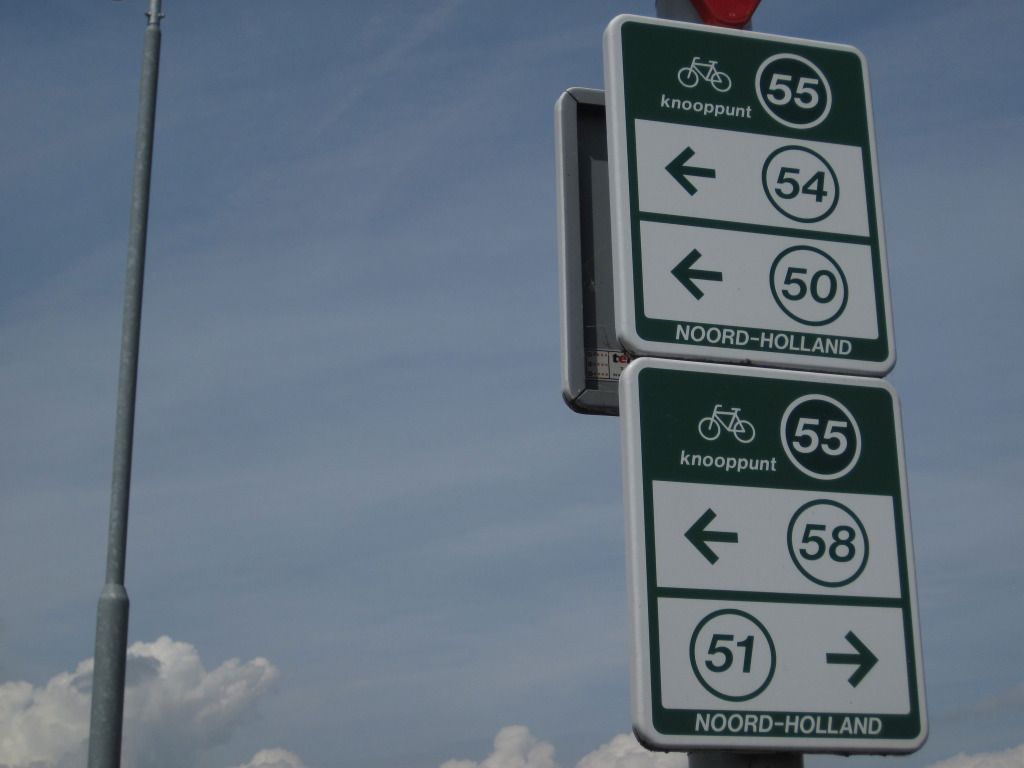 My daily riding plan tended to be a cyptic list of numbers tucked into my handlebar bag.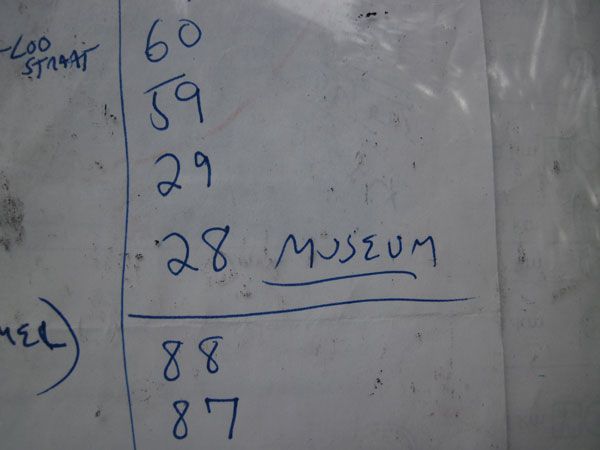 For an on-line routing tool here's a great site:
http://www.fietsersbond.nl/fietsersbond-routeplanner
(hint, if you use Google Chrome it doesn some auto translation for you)
For map purchase in the US I've had good experiences with these folks
http://www.omnimap.com/
Happy planning and riding!